(Last Updated On: August 25, 2016)
Thailand offers a wonderful array of experiences for the intrepid traveller. The pungent and spicy food, the vivacity of life and colour on its streets, the variety of cultures among its people, stunning beaches, ancient ruins and magnificent temples all contribute to make one of the most exciting travel destinations in the world. Aside from all of these offerings, Thailand also features a plethora of different options as to how the visitor may travel around to enjoy its sights. Having recently travelled to Thailand on our 10 day Yi Peng Lantern Festival departure, allow me to show you some of the best way to get around in this week's photo showcase…
To find out more about my trip to Thailand, please email me at [email protected].
1. Tuk-Tuk
This ubiquitous noise machine can be found all over Thailand, zipping in and out of traffic narrowly missing other automobiles and a pedestrian or two. Essentially a 3-wheeled motorbike with a constructed canopy on the back for passengers, these are cheap and great fun for anyone visiting Thailand.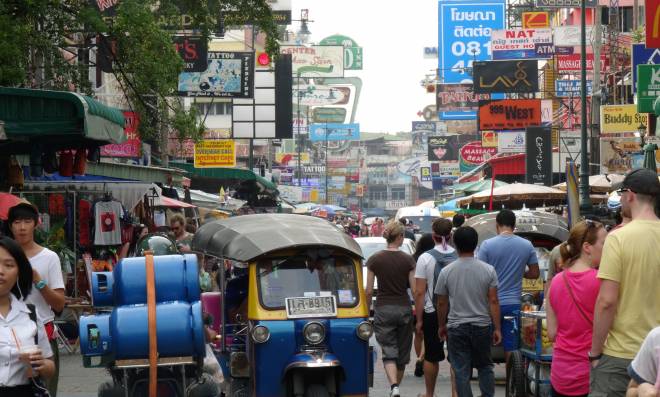 2. Cyclo
Although restricted largely to the cities of Thailand, the cyclo - or rickshaw as also known, is a quiet and eco-friendly way of travelling small distances. Not only that, but it also allows you to get up close to vibrant street life.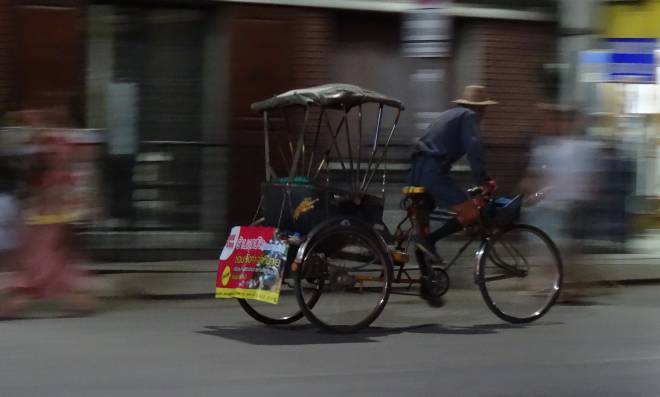 3. Long tail boats
Whether it be the busy waterway that is the Chao Praya River in Bangkok or the quiet River Kwai snaking its way through verdant jungle, the traditional Long Tail boat is a great way of getting from A to B, with plenty of stunning scenery to admire enroute.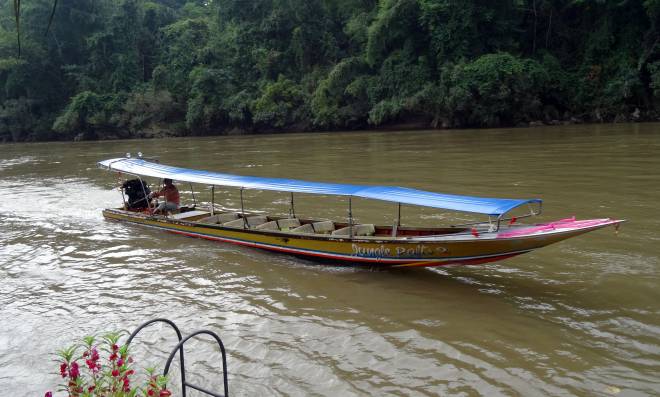 4. Train
Thailand may not be known for its classic railway adventures, but a train ride on the famous Death Railway between Katchanburi and Burma across the famous Bridge on the River Kwai is an absolute must-do experience.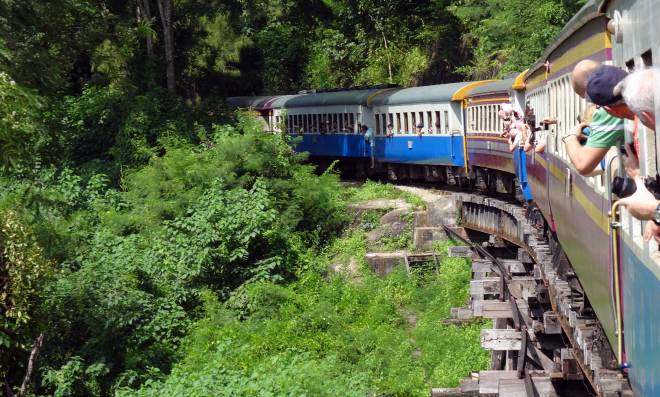 5. Elephant
In northern Thailand, visitors may have the opportunity to experience an exciting elephant ride. One great spot for this is the Thai Elephant Conservation Centre near Lampang, which is home to over 50 injured or orphaned Asian elephants.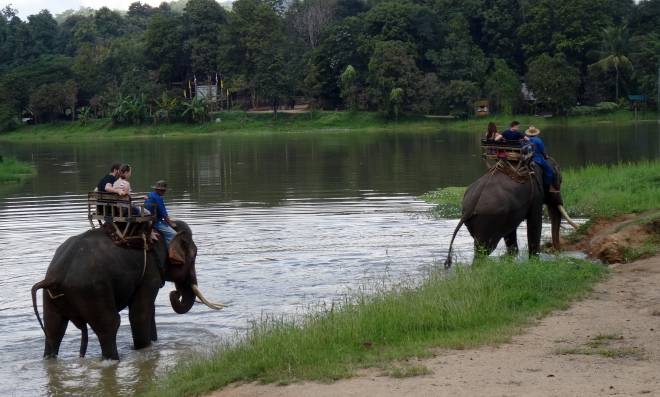 6. Horse & Cart
Lampang in northern Thailand offers the visitor a unique opportunity to experience a horse and cart ride through its busy streets. While the vehicle traffic is reasonably constant the horses remain surprisingly unperturbed by the close proximity of cars and noisy scooters.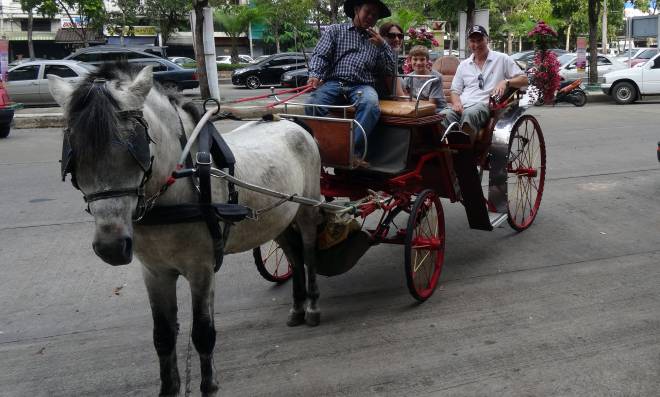 7. Songthaew
Essentially a form of local transport, the Songthaew is a utility as we would know it in Australia with a covered canopy at the back shading two benches that run along the sides. They are cheap and frequent. Simply bang the roof with your hand when the driver is approaching your stop. The Burmese offer a variation of it using a motorbike - a cross between a Tuk-Tuk and Songthaew!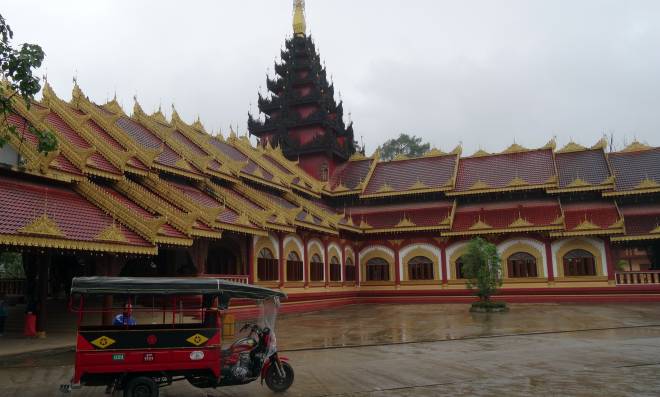 8. Taxis
These brightly coloured yellow and pink taxis are found everywhere across Thailand. In the larger cities they will be metered, but better to practice your bargaining skills before travelling in smaller towns.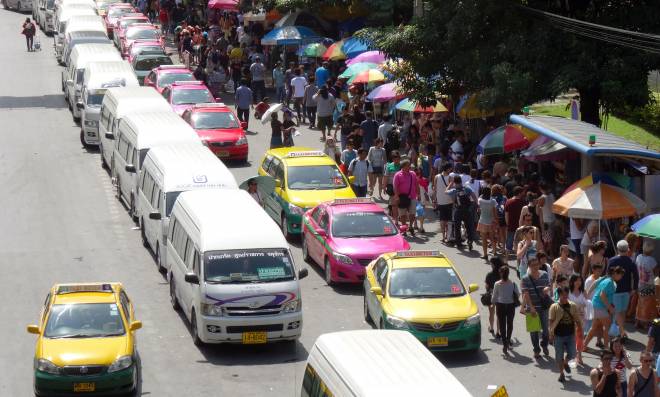 9. Bicycle
For the more active among you, there is no better way to really explore an area than by tossing the map aside and exploring on your own two feet - or shall we say, wheels. Renting a bike in Thailand is an easy feat, and allows you to explore and discover hidden gems at your own pace.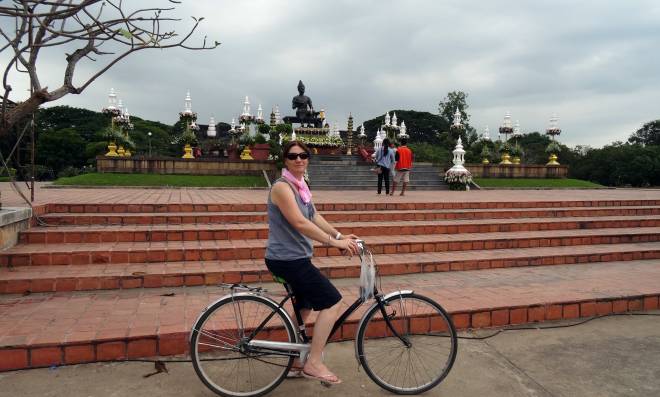 10. Canoe
Approximately 100 kilometres south west of Bangkok visitors can view the large Damnoen Saduak Floating Market. The mainly female vendors ply their craft from wooden canoes selling fresh fruits and vegetables. Visitors are welcome to join the action by taking a canoe ride themselves.