In June our own Katrina Nitarski travelled to Russia on our 9 day Russian Revolution group tour. Kicking off in St Petersburg, Katerina gives us a glimpse of her time spent in Russia, travelling through the ancient city of Novgorod and finishing up in the bustling capital city of Moscow – plus an extra day of exploration in Yekaterinburg, the City of the Romanovs. From the majestic blue-and-white facade of St Catherine's Palace and the colourful bulbed turrets of the Church of Spilled Blood in St Petersburg, to the whimsical Moscow Circus, iconic St Basil' Cathedral, and intriguing Vodka Museum in Moscow – plus a little bit of ancient Novgorod thrown in for good measure, there is something for everyone.
To hear more about Katrina's trip, please email her at Katrina@onthegotours.com.
1. St Catherine's Palace, St Petersburg
Considering that thousands of people can visit St Catherine's Palace on any given day, we were very lucky to have a moment in front of the Palace with no one else around! Its beautiful blue and gold Baroque façade was just a sample of the many decadent sights we were to see inside! Including the much anticipated Amber room - which at its peak had amber panels covering over 55 square meters and weighing over 6 tonnes!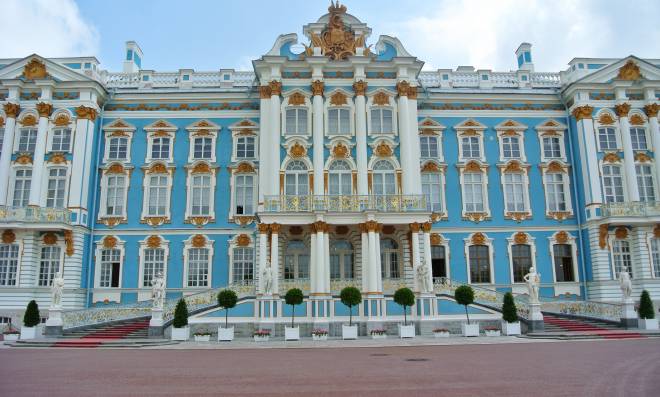 2. The Church on Spilled Blood, St Petersburg
Located just off Nevsky Prospekt, the Church on Spilled Blood is by far one of the most iconic images of St Petersburg - if not Russia. With whimsical bulbed turrets and elaborate stone carvings making up the exterior of the structure, what most people may not realise is that there is far more to the Church than initially meets the eye.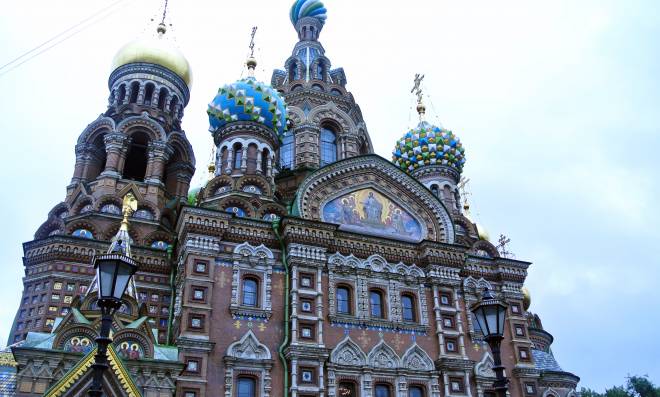 3. Inside the Church of Spilled Blood, St Petersburg
Inside the Church of Spilled Blood the exquisitely decorated mosaic tiled roof accounts for just 400 of the 7000 square metres of mosaic covering the church. This means that the remaining 6600 square metres can be seen adorning every inch of the interiors. It is no wonder it took 24 years to complete!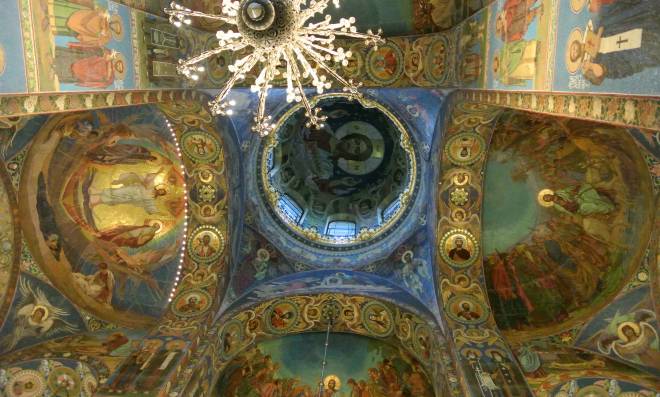 4. 'New Town', Novgorod
Coming from Brisbane in Australia, a city that's oldest building is not yet 200 years old, it can sometimes be difficult to comprehend historical facts and figures pre-dating the 1800s. So its no wonder I was completely awestruck when I entered Novgorod - literally translated as 'New Town', only to find building dating back to 859. This doesn't even have enough numbers to look like a date!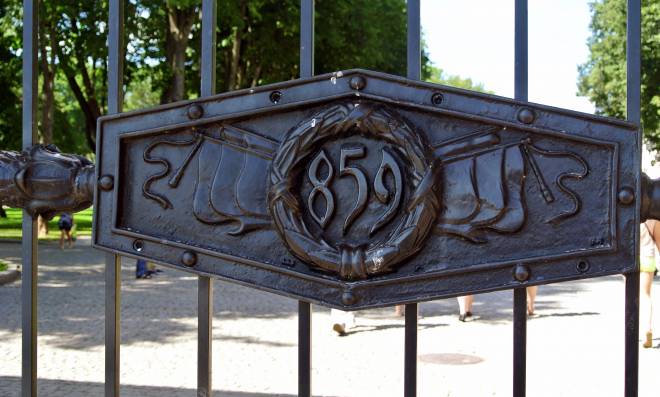 5. Monument to the Millennium of Russia, Novgorod
You never have to look far to see a monument in Russia; there are so many that there is even a park in Moscow dedicated to monuments that have been removed from their former glory. This monument to the Millenium of Russia in Novgorod was by far my favourite. Shaped like the Tsar's Bell, it was covered in sculptures representing Russian monarchs, clerics, artists and other noteworthy people from the country's rich history.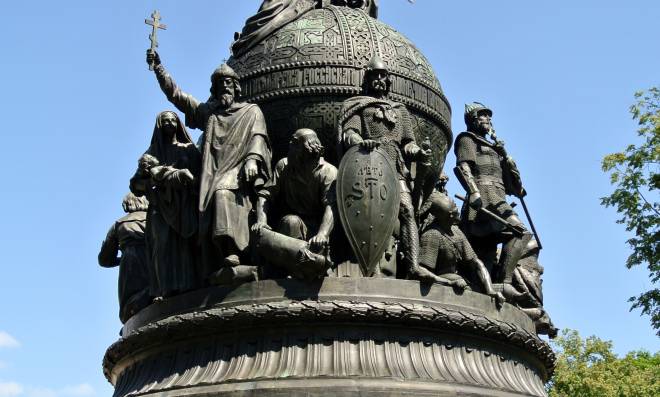 6. The Moscow Circus
The Moscow Circus was everything it promised to be and the highlight of my trip. The animals were well-treated and the acrobats were incredible! With no safety nets it was almost unbearable to watch them flying through the air with just each other to hold onto! The circus had everything from intelligent Australian cockatoos to cheeky elephants throwing hula hoops and yes, walking on top of a ball too!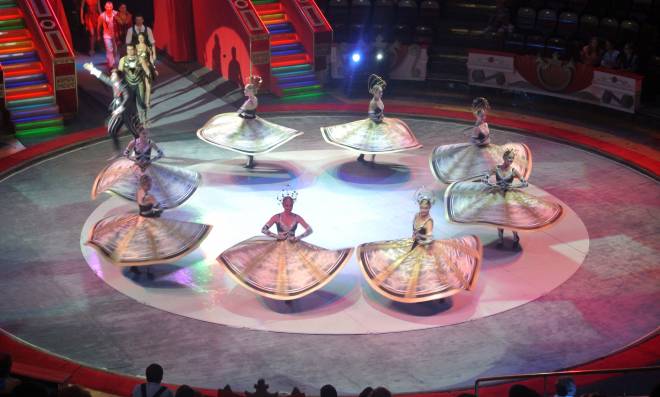 7. Moscow by Night
We finished up our tour in Moscow - and what a great city to end it in. By night the city transforms, and there is no better way to enjoy it than sharing a glass of vodka with your new found friends. In this picture our guides Olga and Tatiana and myself pull our best Russian pout for the camera in front of the iconic St Basil's Cathedral.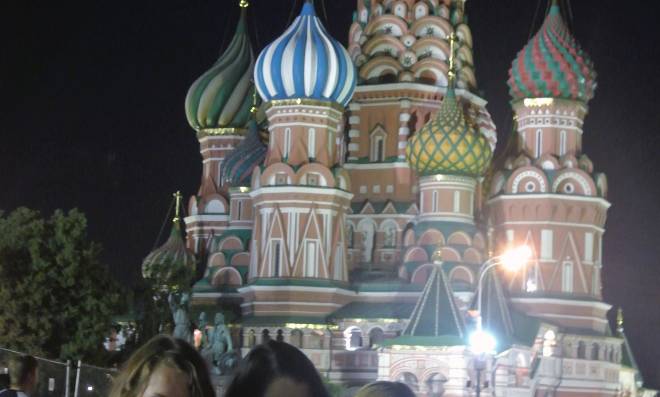 8. The Vodka Museum, Moscow
After all the excitement I managed to snag some free time to wander over to the Vodka Museum - just 100 meters or so from our hotel in the Izmailovo Kremlin. Telling the story of vodka through the ages the Vodka Museum has a fascinating collection of vodka (both empty and full) and other memorabilia and even anti-alcohol propaganda! And just in case you haven't sampled enough on your way across Russia you can have another taste here.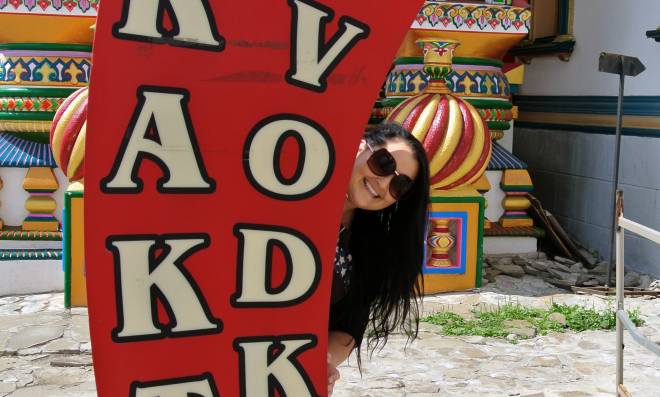 9. The Church on Blood, Yekaterinburg
A sobering experience - The Church on Blood is built on the site where the last Emperor of Russia Nicholas II and his family were murdered in 1918. Constructed on the remains of the Ipateav House the church has two levels, the lower still containing the room itself where the brutal event took place. The upper level is a functioning Church containing relics from the family who have now been canonised by the church as saints.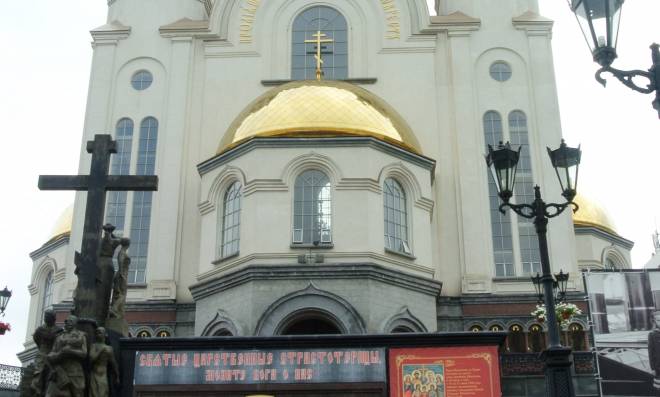 You may also be interested in...